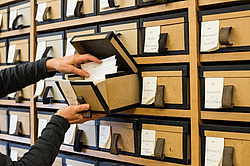 The Medieval Latin Dictionary is based on Latin literature originated during the Middle Ages in the German speaking area. There are also important documents of that era related to German history, in particular sources of the Frankish Empire and the so-called Kingdom of Italy as well as an extensive number of documents (cf. The Dictionary). Beyond the dictionary's actual geographic boundaries also texts of specialist literature were included in order to ensure that the terminology of theology, church history, philosophy, mathematics, computus, alchemy, medicine, jurisprudence etc. would be given due consideration.
The MLW extends its time frame from the Merovingian Period to the year Albertus Magnus died (1280). This way, it directly connects to the Thesaurus linguae Latinae which addresses ancient Latin. It also includes the reception of Aristotle and the scholastic terminology of the High Middle Ages without the extensive Late Medieval text production in many areas impeding the project's progress.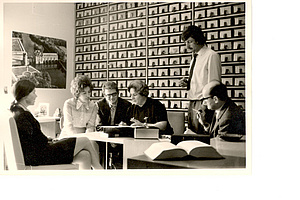 The corpus includes about 4000 texts of differing lengths, base for about 1,5 million slips representing the starting material of the dictionary work. Information on this first editing process, during which the material was reduced to the lexically relevant can be found under Sources.
In addition to the analogue archive, there have been digital reference collections and databases included in the dictionary work.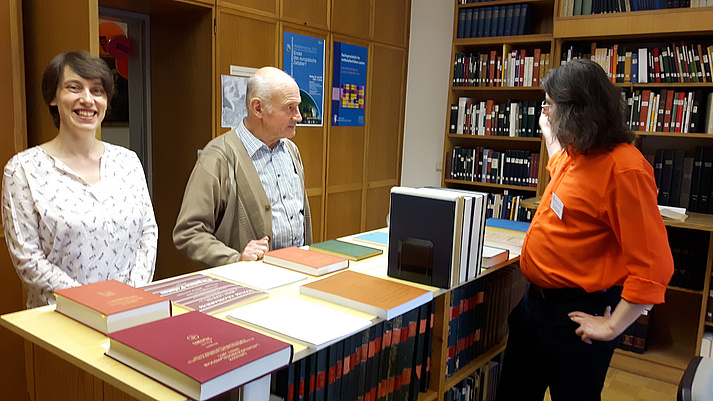 The MLW library comprises about 4000 texts in critical editions as well as photocopies of older editions and manuscripts. It also includes numerous dictionaries of ancient and modern languages, etymological manuals and further secondary literature. Altogether, the library encompasses about 10.000 volumes.
Archive and library are also accessible for other interested scientists and visitors. Advance registration is kindly requested (please find contact data here).